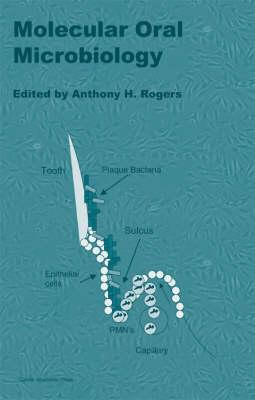 Molecular Oral Microbiology
Hardcover

* Individual store prices may vary.
Description
A panel of experts discuss the molecular biology of micro-organisms involved in the two major dental diseases: caries and periodontal disease. Research has focused on factors which might modulate the interaction between the resident oral bacteria and the host. Chapters deal with the interactions of oral micro-organisms with one another and with the host; the innate defence mechanisms of the host; and the development of vaccines against oral diseases. Topics include oral microbial taxonomy, identification and typing, applied genomics, horizontal gene transfer, cell-cell communication, cariogenic bacteria, Aggregatibacter actinomycetemcomitans, Porphyromonas gingivalis, Treponema denticola, host-pathogen interaction, host defense mechanisms, and vaccination against oral infections. Essential reading for students and researchers in the field of oral biology and oral microbiology and a recommended book for all microbiology laboratories.
Caister Academic Press Limited, 9781904455240, 314pp.
Publication Date: February 1, 2008