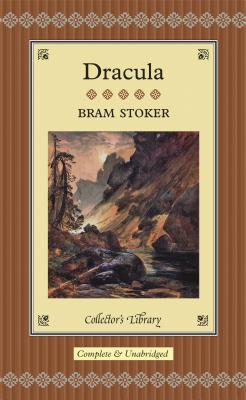 Dracula (Hardcover)
Collectors Library, 9781904633143, 526pp.
Publication Date: August 1, 2010
* Individual store prices may vary.
Description
Even in our vampire-obsessed age, Dracula remains the first, the best, and the most hypnotic bloodsucker of all. Jonathan Harker, a young solicitor, journeys to Transylvania to complete a property deal with the mysterious Count Dracula. But the naive Harker does not know who and what he is dealing withand this simple business transaction ends up unleashing a terrible evil on his countrymen. All that stands between the innocent citizens of London and the Count's reign of terror are the vampire hunter Dr Van Helsing and his team of slayers. Stoker's classic and oft-dramatized novel captured the fears of his age. Irresistibly attractive and unfailingly murderous, Dracula represented everything the Victorians feared: the irrational, the pagan, the erotic, and the foreign. It is as exciting today as when first published in 1897. The world's greatest works of literature are now available in these beautiful keepsake volumes. Bound in real cloth, and featuring gilt edges and ribbon markers, these beautifully produced books are a wonderful way to build a handsome library of classic literature. These are the essential novels that belong in every home. They'll transport readers to imaginary worlds and provide excitement, entertainment, and enlightenment for years to come. All of these novels feature attractive illustrations and have an unequalled period feel that will grace the library, the bedside table or bureau.
or
Not Currently Available for Direct Purchase