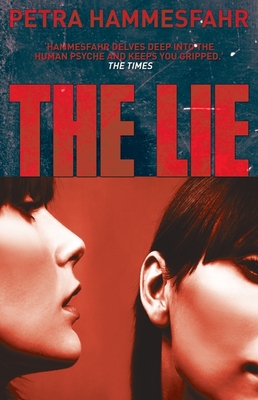 The Lie (Paperback)
Bitter Lemon Press, 9781904738428, 351pp.
Publication Date: April 1, 2010
* Individual store prices may vary.
Description
"...One shares Susanne's belief that she must try to carry the deception off. Whether she will succeed keeps the reader, peering over Susanne's shoulder at all the traps, turning the pages of this remarkable book."--The Independent (UK)
Praise for Petra Hammesfahr's The Sinner
"The Sinner is best psychological suspense novel I have read all year."--Daily Telegraph
"Dubbed Germany's answer to Patricia Highsmith, Hammesfahr should win new fans with this novel."Publishers Weekly
"Demonstrates why she is one of Germany's bestselling writers of crime and psychological thrillers. It's grim, delves deep into the human psyche, and keeps you gripped."The Times (London)
Nadia and Susanne look uncannily alike, but one of the women is seriously rich and the other is destitute. When Nadia asks Susanne to spend the weekend with her husband so that she can sneak off with a lover, how can Susanne refuse the outrageous payment on offer? Nadia and her husband barely speak to each other and he will be working most of the weekend. Easy money, or so it seems.
One Friday afternoon Susanne drives Nadia's Alfa to her beautiful suburban villa with its indoor pool and glass doors opening onto the sloping lawn. This first stay is followed by others, as an apparently harmless game becomes a deadly web of lies.
Petra Hammesfahr, born in 1951, has not had an easy life: she left school at thirteen and became pregnant by an alcoholic husband at seventeen. She published her first novel when she was forty and has since written over twenty crime and suspense novels. Petra also writes scripts for television and film. She has won numerous literary prizes, including the Crime Prize of Wiesbaden and the Rhineland Literary Prize.
About the Author
Hammesfahr, born 1951, left school at 13, became pregnant by an alcoholic at 17 and began writing novels in 1991. Her first thriller was turned down 159 times but eventually success arrived. Hammesfahr has written over twenty crime and suspense novels. She also writes scripts for television and film. She is married with three children and lives near Cologne. Mike Mitchell is a well-known translator of German works and the winner of a number of literary prizes. He has translated the other Studer novels as well.