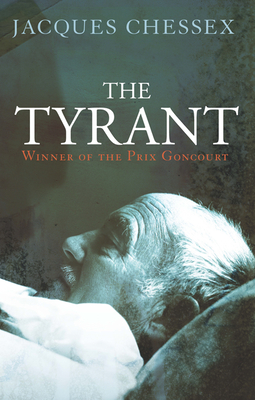 The Tyrant (Paperback)
Bitter Lemon Press, 9781904738947, 189pp.
Publication Date: April 10, 2012
* Individual store prices may vary.
Description
Winner of France's most prestigious literary award, the Prix Goncourt.
A haunting work, reminiscent of Albert Camus, that portrays with exquisite psychological detail the emotional crisis in the life of Jean Calmet, a young Swiss schoolteacher. As we watch the father's cremation in the opening chapter, we sense that, even though his father's body has been reduced to ashes, his spirit survives to haunt Jean. His father's prodigious vitality and virility had crushed his family and ruined his son's childhood. Even after his father's death, Jean cannot be free. The parental ogre's actions continue to suck Jean into a vortex of despair.
'First published in France in 1973, this unbearably sad novel from Swiss author Chessex, the first non-French writer to win the Prix Goncourt, charts a man's slow but steady path toward tragedy.Chessex perfectly captures the juxtaposition of the profound and the banal in a surreal scene where a mortuary representative hawks different models of urns to hold cremated remains. Jean's burden of guilt only grows heavier with time, and the denouement will strike many as pathetically inevitable.' Publishers Weekly
Jacques Chessex, a giant of Swiss literature, won the Grand Prix de la langue francaise and was awarded the Grand Prix Jean Giono for his entire work. Bitter Lemon Press published his novels The Vampire of Ropraz and A Jew Must Die to high acclaim. He died in 2009 at age seventy-five.
About the Author
Jacques Chessex: In 1973 He obtained the Prix Goncourt for the novel L'Ogre (The Tyrant). In 1992, he obtained the Mallarme Prize for poetry for Les Aveugles du seul regard, as well as the Grand Prize of the Fondation Vaudoise pour la creation artistique. In 1999, he was awarded the Grand Prix de la langue francaise, and the Goncourt poetry grant for Allegria. In 2007, he was awarded the Grand Prix Jean Giono for his entire work. Chessex suffered a heart attack and died during a public discussion on 9 October 2009 about a play The Confession of Father Burg.Martin Sokolinsky: Born in Brooklyn, NY, Martin is a well known translator from French, Spanish and German. He is a retired CUNY teacher of English.
Praise For The Tyrant…
This extraordinary work is a lean, modern narrative that scrutinises the irredeemable effects of a monstrous father on an emotional child and becomes a study of the damaged adult.The book in its richness of language and intensity of feeling won Chessex the Prix Goncourt. Those qualities are powerfully apparent in Martin Sokolinsky's translation.'The Independent

'A complex, psychological study which shines a light on masculinity and the nature of men, the need for freedom and for absolution through the apportioning of blame, and the skewed perspective that time and death can offer. Irish Examiner

First published in France in 1973, this unbearably sad novel from Swiss author Chessex, the first non-French writer to win the Prix Goncourt, charts a man's slow but steady path toward tragedy.Chessex perfectly captures the juxtaposition of the profound and the banal in a surreal scene where a mortuary representative hawks different models of urns to hold cremated remains. Jean's burden of guilt only grows heavier with time, and the denouement will strike many as pathetically inevitable.' Publishers Weekly
or
Not Currently Available for Direct Purchase