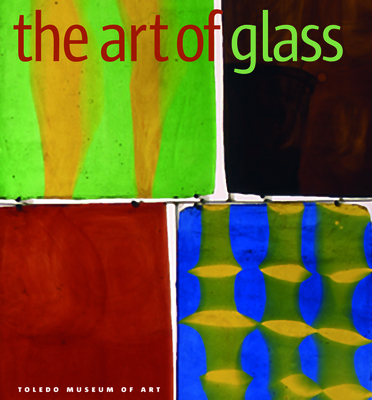 The Art of Glass (Hardcover)
Toledo Museum of Art
Giles, 9781904832232, 248pp.
Publication Date: July 18, 2006
* Individual store prices may vary.
Description
This brand new book introduces both specialists and generalists alike to the remarkable world of glass manufacture and design from the Ancient World to the present day, as presented in one of the world's great collections of glass. Published on the occasion of the opening of the new Glass Pavilion at the Toledo Museum of Art, designed by Kazuyo Sejima and Ryue Nishizawa, lead architects of SANAA Ltd., Tokyo, in 2006, this book draws on the superb quality of the collections at Toledo. The Museum has consciously collected the best examples of the glassmaker's art across all ages. Today the Museum is internationally renowned for the quality and scope of its glass collection. The Museum has trail-blazed new areas of glass collecting. Thanks to its founder, glass industrialist Edward D. Libbey, the Museum has collected art in glass for more than a century. The Museum was also the birthplace of the Studio Glass Movement in the 1960s. The opening of the Glass Pavilion will further enhance the Museum's leading position in this field of art - it will offer visitors the matchless experience of being able to see a broad range of historic glass next to studios where glass artists are creating works. In this way the Museum and this publication will provide a unique insight into the design and working of glass through the ages, all within the context of a purpose built art museum space. This volume presents more than 100 major examples of the glassmaker's art from ancient times to the present, accompanied by discursive texts written by leading writers. The combination of these thought-provoking entries and the wealth of illustration makes this title a must for specialist collectors and generalists alike.