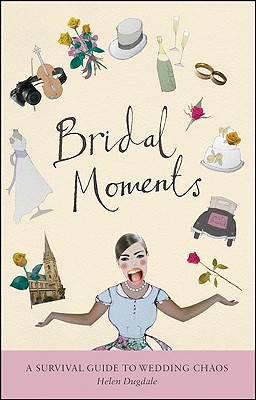 Bridal Moments: A Survival Guide to Wedding Chaos (Paperback)
A Survival Guide to Wedding Chaos
Marshall Cavendish Corporation, 9781904879909, 154pp.
Publication Date: August 1, 2009
* Individual store prices may vary.
or
Not Currently Available for Direct Purchase
Description
We've all met or heard about the bride who gets a diamond on her finger and immediately turns into a monster and the extra worry and stress of organizing a wedding can make even the most reasonable and well-adjusted woman turn into a roaring mutant creature that will let nothing stand between her and her goal - the perfect wedding This book is the antidote to this condition. It is a practical and straightforward guide to the joys and perils of getting hitched. Laced with humor and wit, the authors divulge the rules of proposing, choosing the best man and bridesmaids, choosing between a religious or civil ceremony, selecting the right venue, who to invite, what to wear and say, planning stag and hen nights and organizing a memorable honeymoon. The average time the male spends on planning a wedding is five hours where a woman spends 355 hours. Men - make use of this pathetically small contribution and buy this book for your beloved bride, lest she become Bridezilla.
Advertisement