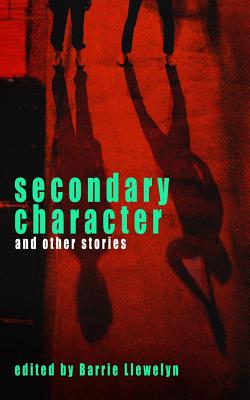 Secondary Character and Other Stories
Paperback

* Individual store prices may vary.
Description
The twenty-eight stories collected here offer a wealth of both connection and contrast in plot, theme and style. By its nature the short story is capable of leaping into the reader's imagination to vivid and startling effect, as demonstrated here; from the supernatural in 'A Ghost May Come' to the psychologically charged in 'Marco's Eyes' to the poignant 'Theft' each story in this diverse anthology plays with both the everyday and those profound and life changing emotions of loss, jealousy and regret.Among the compelling characters to be found in these stories is a young woman in the boot of a car, a man embarrassed by an inexplicable wound, a WWI infantryman about to meet his fate and a girl fascinated by bells... all proving that it's very hard to make rules about what constitutes a short story.CONTRIBUTORSKay BeecheySusmita BhattacharyaJustine BoldCarole BurnsLuned DeSimonKarl DrinkwaterFrances HayNic HerriotCarly HolmesNigel JarrettJohn LavinMalcolm LewisBarrie LlewelynJo MazelisShelagh MiddlehurstElizabeth MorganLynda NashKate NorthBethany W PopeDiana PowellWhyt PughColum Sanson-ReganGareth ScourfieldDanny ShylaThomas StewartChristina ThatcherRhys ThomasSusie Wild.
Opening Chapter, 9781904958581, 226pp.
Publication Date: August 6, 2015