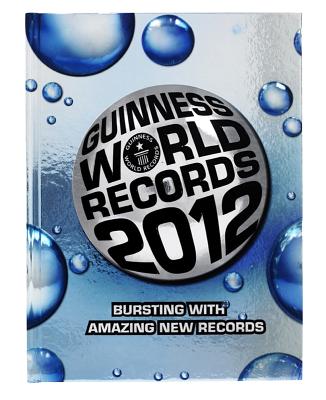 Guinness World Records 2012 (Hardcover)
Guinness World Records, 9781904994671, 288pp.
Publication Date: September 13, 2011
Other Editions of This Title:
(2/17/2005)
Hardcover (9/11/2012)
Hardcover (9/16/2008)
Hardcover (9/15/2009)
Hardcover (9/1/2015)
Hardcover, Spanish (12/29/2015)
Paperback (10/1/2008)
Hardcover (10/1/2006)
Hardcover (9/1/2010)
* Individual store prices may vary.
Description
It's an Olympic year, and to celebrate, the latest incarnation of the world's biggest selling annual unveils its most thrilling edition yet­ with a dynamic new "widescreen" design, thousands of new and classic records, never-before-seen photos and an exciting selection of new topics and features.

* Crisp, new design and color-coded sections to help organize and signpost the record content.

* 100% new pictures and fully updated records

* Mythconceptions - Test yourself and test your friends with quiz questions about the record facts that you think you know well!

* Fact files - Fascinating introductory articles about the stories behind the records.

* All-new sports section - Categorized by theme and allowing you to compare superlatives across every major sport.

* Pioneers - Meet the new generation of young men and women who are pushing the boundaries of human achievement... on land, air, ice and sea.

* The average reader - Find out how much time you spend watching TV, playing videogames and sleeping, and discover how much you laugh, weep, breathe and fart!

* Connexions - What connects China and Ireland? What does the USA have in common with Zaire? Find out with our country-by-country global connections at the bottom of every page.
or
Not Currently Available for Direct Purchase