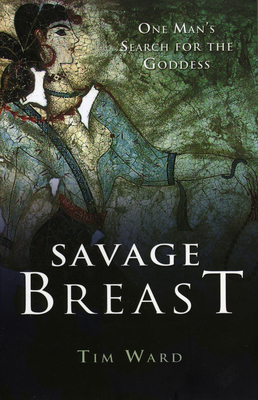 Savage Breast
One Man's Search for the Goddess
Paperback

* Individual store prices may vary.
Description
THE DA VINCI CODE tapped a deep fascination for the sacred feminine hidden at the heart of Christianity. Best-selling author Tim Ward digs deeper into this mystery, propelling the reader into the pre-Christian Goddess religions of the Mediterranean. Ward confronts tough questions * Are men threatened by the innate power of the feminine? * Why do men abuse, rape, and dominate women? Shouldnt loving relationships with the opposite sex be natural and easy? * Did we all lose an essential part of ourselves when we turned our back on the feminine divine? * How would opening to the feminine face of God help men resolve their issues with women? * What would it take for men to really let go of patriarchy and genuinely accept women as equals?To answer these questions, Ward decided to seek out the Goddess, with his own demons in tow. Over a period of three years he travelled to the ruined temples and shrines of the Goddess in the cradles of Western Civilization. At each he encountered one aspect of the many faces of the Goddess. He vividly recreates the experience of ancient believers the Eleusinian Mysteries of Demeter, the sexual rites of the priestesses of Aphrodite, and a human sacrifice on a mountaintop shrine in Crete. And in Turkey he sits at the feet of the many-breasted Artemis of Ephesus, whose rioting followers once threatened to kill the Apostle Paul. Facing the Goddess unleashes turbulent emotions for Ward. With frank honesty he describes the traumas that erupt in his relationship with the woman he loves, who accompanied him on many of his journeys.
Changemakers Books, 9781905047581, 400pp.
Publication Date: February 27, 2006