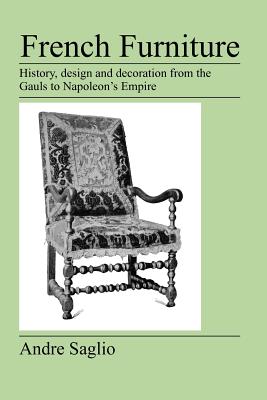 French Furniture (Paperback)
Jeremy Mills Publishing, 9781905217625, 288pp.
Publication Date: June 1, 2007
Other Editions of This Title:
Hardcover (11/10/2018)
Hardcover (10/14/2018)
Paperback (11/10/2018)
Paperback (10/14/2018)
Hardcover (8/12/2015)
Hardcover (5/7/2016)
Hardcover (11/19/2015)
Paperback (8/1/2012)
* Individual store prices may vary.
Description
In many ways the story of France itself, French Furniture shows how a tumultuous national history was paralleled by stunning standards of design, decoration and craftsmanship. Originally published in 1907, Andre Saglio's survey stretches from the times of Gauls battling Romans through the medieval, Renaissance and Regency periods, to the opulence of Louis XVI, the violent Revolution and the rise of Napoleon. Tables, chairs, cabinets, dressers, mirrors and more besides are illustrated and described in Saglio's clear, authoritative style, making French Furniture essential reading for anyone interested in antiques, history or interior design.