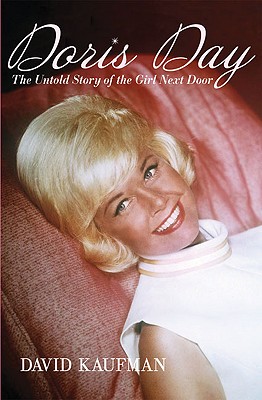 Doris Day (Hardcover)
The Untold Story of the Girl Next Door
Virgin Books, 9781905264308, 630pp.
Publication Date: January 22, 2010
* Individual store prices may vary.
Description
David Kaufman's long-awaited, definitive biography of Doris Day takes readers to the epicenter of American popular culture—a roller-coaster saga, from the 1940s to the 1980s. While Day symbolized virtuous America to the rest of the world—especially in her heyday, the 1950s and early 1960s—both she and that era are still perceived as being far more innocent and carefree than they really were. Indeed, what makes Day's story so richly fascinating is the fact that she was in many ways the opposite of her image as "the girl next door." She was also a real-life Cinderella who regretted having gone to the ball and who found a series of princes who proved far less than charming. Thanks to Kaufman's dogged diligence in tracking down countless colleagues and intimates, he gives readers scintillating tales of fame, beauty, money, tragedy, sexual ambiguity, and sexual conquests. He also has collected fascinating anecdotes about a vast array of major subsidiary players in Day's life, including Ronald Reagan, Frank Sinatra, Alfred Hitchcock, Jimmy Stewart, Cary Grant, Charles Manson, Mickey Mantle, Candice Bergen, and Rock Hudson. Kaufman reveals Day's demons while emphasizing the extraordinary credit she deserves as an artist. In the tradition of great biographies, Kaufman's detailed work not only reveals the surprising story of one of America's most beloved icons, but also compels us to rush back and see her best films—including The Man Who Knew Too Much, Pillow Talk, and Love Me or Leave Me—and to listen to her unforgettable songs—"Sentimental Journey," "Secret Love," and "Que Sera, Sera." Though she made more than 550 recordings and starred in 39 movies—not to mention her own TV show for five years—the epic story of Doris Day's life has never been told, until now.
or
Not Currently Available for Direct Purchase