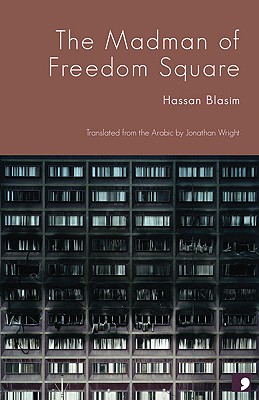 The Madman of Freedom Square (Paperback)
Carcanet Press Ltd., 9781905583256, 96pp.
Publication Date: April 1, 2010
* Individual store prices may vary.
Description
From the Iran-Iraq War through the Occupation, this collection of fictional short stories presents an uncompromising view of the relationship between the West and Iraq, as well as a haunting critique of the postwar refugee experience. Blending allegory with historical realism and subverting expectations in an unflinching comedy of the macabre, these tales manage to be both phantasmagoric and shockingly real. For all the despair and darkness portrayed in these gripping stories--from spotlighting hostage-video makers in Baghdad to following human trafficking in Serbia's forests--what lingers more than the haunting images of war is the spirit of defiance and of indefatigable courage.
About the Author
Hassan Blasim is a writer, a poet, and an award-winning filmmaker. He has written for www.iraqstory.com and his first short story in English was published in "Madinah: City Stories from the Middle East." Jonathan Wright has been an Arabic translator for more than 30 years and has worked as a journalist for Reuters international new agency. His first major literary translation was" Taxi" by Khaled el-Khamissi.
or
Not Currently Available for Direct Purchase