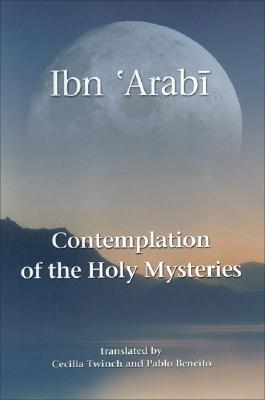 Contemplation of the Holy Mysteries (Paperback)
The Mashahid al-asrar of Ibn 'Arabi
Anqa Publishing, 9781905937028, 136pp.
Publication Date: January 28, 2008
* Individual store prices may vary.
Description
A major work of mystical literature, this account focuses on 14 visions in the form of dramatic conversations with the divine, interspersed with dazzling visionary episodes regarding the nature of existence, humans' relationship with reality, and the way to achieve true happiness. The introduction presents a resume of Ibn 'Arabi's life and examines in detail the style and symbolism of the contemplations. Presented for the first time in English, this work is a superb example of Ibn 'Arabi's inimitable style and deep perception.
About the Author
Ibn 'Arabi was an eminent scholar and teacher of Islam in the Moorish culture of Andalusian Spain during the 12th century. Cecilia Twinch is an experienced translator who has published various articles and presented papers on Ibn 'Arabi in Europe, the United States, North Africa, and the Middle East. Pablo Beneito is a professor at the department of Arabic and Islamic Studies–University of Seville. He has edited and translated three of Ibn 'Arabi's works, including The Seven Days of the Heart.
Praise For Contemplation of the Holy Mysteries: The Mashahid al-asrar of Ibn 'Arabi…
"An excellent book for anyone with a contemplative bent. It shows the possibilities that may arise when one engages in serious meditation." —Sufi Magazine
"A scholarly and lucid translation of a fairly difficult mystical text." —MESA Bulletin