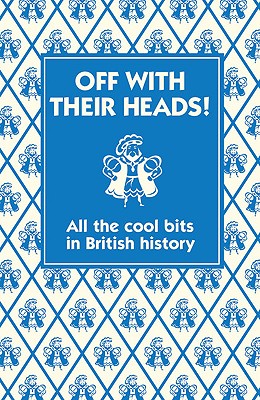 Off with Their Heads!: All the Cool Bits in British History (Hardcover)
All the Cool Bits in British History
Michael O'Mara Books, 9781906082727, 128pp.
Publication Date: July 9, 2010
Description
An entertaining and informative guide to the Britishkings and queensminus the boring partsBursting with the best bits from British history, this follow-up to "Thirty Days Has September" seeks to inspire a love of history that can last a lifetime. It is suitable for a gift from parent to child and a learning companion to help allkids have fun getting the basics of British history.Readers will learn rulesto remember the rulers, get to grips with the gunpowder plot, roam about in Roman Britain, and get a clue about the cruel fates of all six of Henry VIII's wives.Kids willalsolearn a poemexplainingthe events leading up to World War I, and become expertson the War of the Roses, the Hundred Years War, and theIndustrialRevolution.Beautifully packaged and complete with lighthearted illustrations by Andrew Pinder, thisis the perfect treat for any young history lover.
About the Author
Martin Oliver is the author of The Boys' Book of Greatness: Even More Ways to Be the Best at Everything.
Advertisement