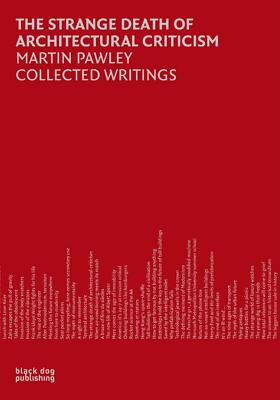 Strange Death of Architectural Criticism (Hardcover)
Michael Pawley Collective Writings
Black Dog Publishing, 9781906155193, 448pp.
Publication Date: January 1, 2008
* Individual store prices may vary.
Description
The Strange Death of Architectural Criticism is a collection of 100 essays and articles by Martin Pawley, one of the most important and entertaining voices in post-war architectural criticism. Pawley studied architecture at the Oxford School of Architecture, the Ecole Nationale Superieure des Beaux Arts in Paris and the Architectural Association in London, before embarking on a distinguished career as a writer, teacher, critic and broadcaster. A former editor of Building Design, Pawley was later architecture critic of The Guardian and The Observer and has contributed to The Architects' Journal, RIBA Journal and Blueprint amongst other publications. Spanning Pawley's 40 year career, The Strange Death of Architectural Criticism is a celebration of his remarkable body of work. Beginning with his AA diploma thesis "The Time House," the book includes
writings on contemporary design, iconic buildings and some of the most important issues facing modern architecture as well as interviews with architects including Norman Foster, Buckminster Fuller, Leon Krier and Zaha Hadid. By turns poignant, coruscating, controversial and humorous - but always original and insightful - this book is a reminder of how exhilarating architectural writing at its best can be.