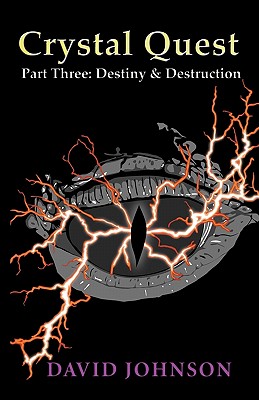 Crystal Quest Part Three (Paperback)
Destiny & Destruction (Crystal Quest S)
New Generation Publishing, 9781906206499, 156pp.
Publication Date: October 26, 2007
* Individual store prices may vary.
Description
West Country Schoolboy and amateur inventor James Lightwater is compelled to continue on his secret quest to save the world from an alliance of treacherous super humans and their evil alien masters. But on this mission the danger not only confronts him in exotic places and time periods, but threatens his family and friends at home But James now has less than a week left to complete his mission - to get the twelve sacred zodiac crystals of ancient Atlantis and destroy their power before the aliens get them first and use them to take over the world. "Destiny and Destruction" continues the quest, with James and his allies Talon, Max and Davius travelling through time to get the Aries crystal before the aliens do. Can they get the fire sign crystal before it causes a terrible eruption, or even worse will James succumb to its sinister influence?