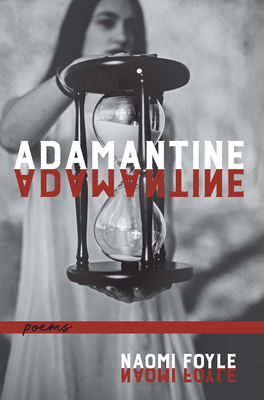 Adamantine
Paperback

* Individual store prices may vary.
Description
In Adamantine, award-winning poet Naomi Foyle demonstrates again her dazzling formal range, and broadens her stubborn commitment to the truths of female experience. Deploying visual poetry, free verse, sonnets, the ballad and spoken word rhythms, the book's opening sequence honours the achievements of outstanding women from Mohawk writer and performer Tekahionwake and Canadian painter Emily Carr to Anglo-Irish revolutionaries Eva Gore-Booth and Constance Markievicz; and eulogises unsung heroines including the prematurely deceased writer Emily Givner, the mothers and orators of West Belfast, and Pamela Jean George, a murdered young Aboriginal woman from Foyle's home province of Saskatchewan. Developing Foyle's concern with the Middle East, so evident in her acclaimed second collection The World Cup, from troubled reflections on political violence spring tributes to Palestinian and Israeli prisoners of conscience - and to Arabic poetry. Elsewhere, a vividly imagined conversation between Old Testament wives imbues the collection with a deeper historical resonance, while personal pilgrimages lead the reader from chanteuse Nico's graveyard in Berlin to the mass crematorium of Grenfell Tower. In its riveting combination of theatrical flair and emotional vulnerability, the book's final sequence, The Cancer Breakthrough, recalls the imagistic pyrotechnics of Foyle's PBS Recommended debut collection The Night Pavilion, but also pays homage, not just to the poet's resilience and relentless creativity, but the power of loving community.
Pighog, 9781906309411, 90pp.
Publication Date: July 11, 2019