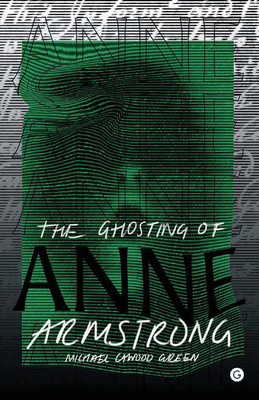 The Ghosting of Anne Armstrong
Hardcover

* Individual store prices may vary.
Description
A novel that tells a four-hundred-year-old tale of witchcraft and intrigue, reimagining the life of a servant girl who accuses her neighbors of being witches.

Michael Cawood Green's novel The Ghosting of Anne Armstrong calls up the lost voice of a fourteen-year-old girl who, between January and May 1673, made some of the most dramatic accusations in the history of English witchcraft and then disappeared, leaving behind the mystery of what drove her to insist, in the face of rejection after rejection, on telling so strange a story—ultimately at the cost of her own life.

Fantastic yet compelling, Anne Armstrong's accusations against her neighbors in an isolated part of the Tyne Valley were recorded in the court depositions that form the basis for this literary thriller from Goldsmiths Press. Following a fictional historian who becomes obsessed with tracking Anne through each twist and turn of the legal proceedings, the reader is drawn ineluctably into the shadowy world where Anne's dark tale plays out to its devastating end. 

The narrative is shot through with questions: Why does Anne risk being suspected of witchcraft herself as she accuses an ever-increasing number of others? Is she seeking revenge, or does she want to earn money as a witch finder? How does a young, illiterate woman have such detailed knowledge of esoteric forms of witchcraft? How does she learn to understand and manipulate the legal process? Is she a victim of her own hallucinations? Or is she telling the truth—the truth as she sees it, as perhaps only she can see it? And, finally, how does she meet her lonely death in the building which—if reports about appearances of her ghost are to be believed—she has never left?
Praise For The Ghosting of Anne Armstrong…
his writing propels this story into deliciously frightening, and exciting, territory.—Publishers Weekly—
Goldsmiths Press, 9781906897956, 360pp.
Publication Date: March 26, 2019
About the Author
Michael Cawood Green is a writer and Professor in English and Creative Writing, in the Department of Humanities at Northumbria University.
or
Not Currently Available for Direct Purchase