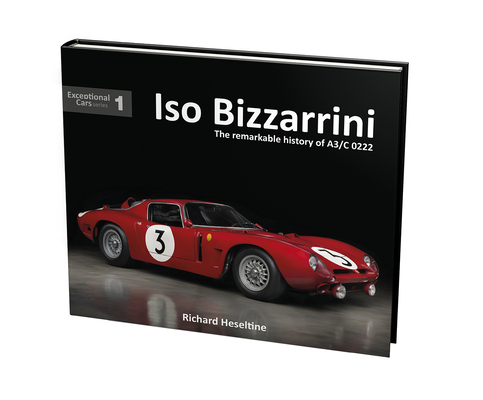 Iso Bizzarrini (Hardcover)
The Remarkable Story of A3/C 0222
Porter Press, 9781907085543, 128pp.
Publication Date: October 12, 2016
* Individual store prices may vary.
Description
This book tells the fascinating story of the last and most successful of the Iso AC/3 Grifo race cars from the fabulous period of sports car racing in the mid-1960s. The A3/C was the creation of Giotto Bizzarrini, the engineer who developed the famed Ferrari 250 GTO. In its short but varied racing career, which included outings with two Grand Prix drivers, '222' showed itself to be one of the world's fastest racing sports and GT cars, its top speed on the Mulsanne straight at Le Mans, nearly 190mph, bettered only by the 7-litre Ford GT Mk II. This book celebrates the life of '222' and the against-the-odds efforts of Bizzarrini, a genius with the ambition to produce the best GT race car of its era.
About the Author
Author and journalist Richard Heseltine writes with a focus on classic and contemporary performance cars and motor sport history. A former staff member of Classic & Sports Car and Motor Sport magazines, he is the author of books on subjects as diverse as small-series British sports cars, Italian coachbuilding, Ferrari design history, and a biography of racing driver and team principal Graham Warner. Richard lives in Shropshire, where he attends to a coachbuilt Italian classic of his own – a 1966 Moretti 850 Sportiva.