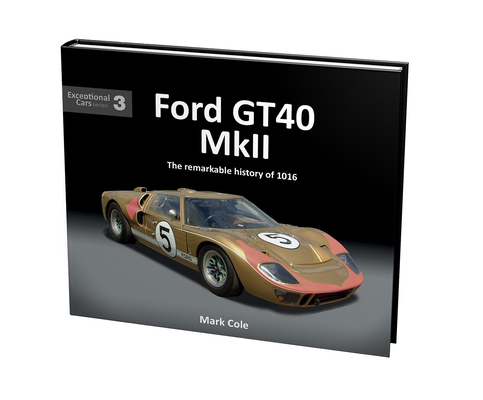 Ford GT40 Mk II (Hardcover)
The remarkable history of 1016 (Exceptional Cars #3)
Porter Press, 9781907085642, 128pp.
Publication Date: April 17, 2018
* Individual store prices may vary.
Description
This book tells the story of Ford GT40 Mark II, chassis no. P/1016, one of the trio of cars that crossed the finishing line together at Le Mans in 1966 to score Ford's first victory in the 24 Hour race. The Mark II was a development of the original Ford GT with a monstrous 7 litre V8 engine. 1016 made its racing debut at Daytona in January 1966 and was entered at Le Mans by Holman & Moody with a distinctive gold and pink color scheme. Driven by Ronnie Bucknum and Dick Hutcherson, it finished in third place behind the similar cars of Bruce McLaren and Chris Amon and Ken Miles and Denny Hulme.
About the Author
Mark Cole is a journalist and author who covered his 35th Le Mans 24 Hours in 2017. His career includes being club editor of Autosport magazine, press officer at Thruxton and Silverstone circuits, and the press attache for FIA World Sports Car Championship. He has, for 25 years, been a commentator on Eurosport TV. His previous books are on Brands Hatch racing circuit and GT racing.