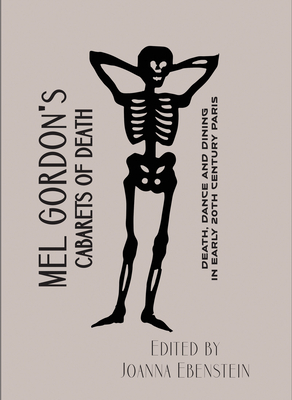 Cabarets of Death
Death, Dance and Dining in Early Twentieth-Century Paris
Paperback

* Individual store prices may vary.
Description
Three idiosyncratically macabre cabaret-restaurants in Monmartre, each with its own grotesque portrayal of the afterworlds of Hell, Heaven, and Nothingness.
From 1892 until 1954, three cabaret-restaurants in the Montmartre district of Paris captivated tourists with their grotesque portrayals of death in the afterworlds of Hell, Heaven, and Nothingness. Each had specialized cuisines and morbid visual displays with flashes of nudity and shocking optical illusions. These cabarets were considered the most curious and widely featured amusements in the city. Entrepreneurs even hawked graphic postcards of their ironic spectacles and otherworldly interiors.
Cabarets of Death documents the dinner shows, the character interactions with guests, and the theatrical goings-on in these unique establishments. Presenting original images and drawings from contemporary journals, postcards, tourist brochures, and menus, Mel Gordon leads a tour of these idiosyncratically macabre institutions, and grants us unique access to a form of popular spectacle now gone.
Strange Attractor Press, 9781907222269, 200pp.
Publication Date: May 30, 2023
About the Author
Mel Gordon (1947–2018), called a "drama scholar of the fringe" by the New York Times, published books on the grisly Grand Guignol theater, the deviant sexual worlds of Weimar Berlin and Paris, and Hitler's Jewish clairvoyant.

Joanna Ebenstein is a Brooklyn-based artist, curator, writer, and graphic designer. She is the founder of the Morbid Anatomy blog, library, and event series, and was cofounder and creative director of the recently shuttered Morbid Anatomy Museum in Brooklyn, New York.