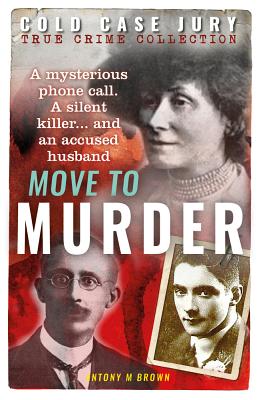 Move to Murder (Cold Case Jury Series) (Paperback)
Mirror Books, 9781907324734, 300pp.
Publication Date: May 1, 2019
* Individual store prices may vary.
Description
A telephone message is left at a chess club, instructing one of its members, insurance agent William Wallace, to meet a Mr. Qualtrough. But the address given by the mystery caller does not exist, so Wallace returns home—only to find his wife Julia has been bludgeoned to death. The case turns on the telephone call. Who made it? The police thought it was Wallace, creating an alibi that might have come straight from an Agatha Christie thriller. Others believe Wallace innocent but disagree on the identity of the murderer. This Cold Case Jury book recreates the unsolved crime in an evocative and compelling way, presents fresh evidence, exposes the strengths and weaknesses of past evidence, and then asks the reader to decide what happened in one of the most celebrated cold cases of all time.
About the Author
Antony M. Brown is an award-winning essayist, former magazine editor-in-chief, and member of the Crime Writers' Association. He is the author of the Cold Case Jury series.