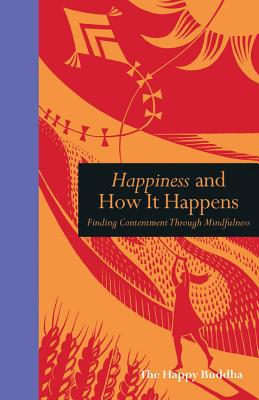 Happiness and How It Happens (Hardcover)
Finding Contentment through Mindfulness
Leaping Hare Press, 9781907332937, 144pp.
Publication Date: September 15, 2016
* Individual store prices may vary.
Description
Happiness and How it Happens reveals how happiness is a state of being we all want and can have, because happiness is our true nature.

Author Suryacitta, aka The Happy Buddha, explores what happiness actually is and how we all can achieve it through the transformational practice of mindfulness meditation.

This simple act of meditation is as unintimidating as it is effective. Even those completely new to meditation will feel the effects of mindfulness meditation immediately, and have their inner happiness flourish.
About the Author
The Happy Buddha (also known as Suryacitta, meaning 'he whose heart is like the sun') is a member of the Western Buddhist Order and one of the most experienced mindfulness teachers in the UK, having started his practice in 1989. He leads retreats on the art of happiness and is the author of Happiness and How It Happens (Leaping Hare, 2011), and Mindfulness and Compassion (Leaping Hare, 2015).