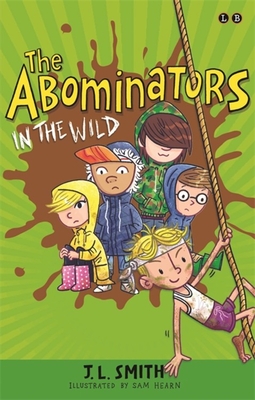 The Abominators In The Wild (Paperback)
Little Brown Bks Young Readers, 9781907411632, 144pp.
Publication Date: July 16, 2013
* Individual store prices may vary.
Description
Mucker, Boogster, Cheesy and Bob are THE ABOMINATORS.
Recently, posh boy Cecil has jumped into their lives like a demented grasshopper, and they're not at all happy about it.
Having a gang member who wears ridiculous panty wanty woos is UNTHINKABLE!
Will an adventure involving baked beans, a midnight quest and an escaped bear help to change their minds?
There's only one way to find out . . .
About the Author
J.L. Smith lives in Buckinghamshire with a delinquent partner, several delinquent children and a delinquent dog.
J.L Smith enjoys many hobbies including crisp eating, midnight trampolining and hiding in wardrobes, and has been known to laugh for over twenty minutes when shown a picture of a dog wearing sunglasses.
If stranded on a desert island, J.L. Smith's luxury item would be a large wheel of cheese.
or
Not Currently Available for Direct Purchase