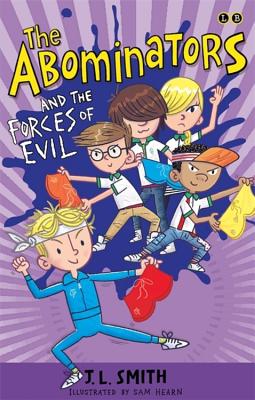 The Abominators And The Forces Of Evil (Paperback)
Little Brown Bks Young Readers, 9781907411649, 240pp.
Publication Date: September 10, 2013
* Individual store prices may vary.
Description
Mucker, Boogster, Cheesy and Bob are THE ABOMINATORS
They're learning to live with posh boy Cecil and his panty wanty woos. If you put them under pressure, they might even say he's part of the gang.
But then the Forces of Evil turn up in the shape of two VERY mean teachers. They've got plans for Cecil. Plans which involve fear, destruction and possibly the end of the world!
Can the Abominators save Cecil from a fate worse than detention?
About the Author
J.L. Smith lives in Buckinghamshire with a delinquent partner, several delinquent children and a delinquent dog.
J.L Smith enjoys many hobbies including crisp eating, midnight trampolining and hiding in wardrobes, and has been known to laugh for over twenty minutes when shown a picture of a dog wearing sunglasses.
If stranded on a desert island, J.L. Smith's luxury item would be a large wheel of cheese.
or
Not Currently Available for Direct Purchase