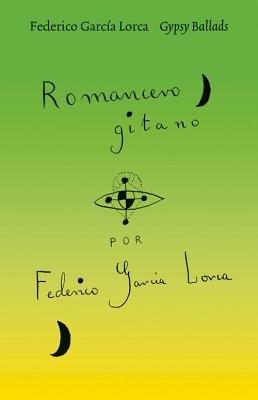 Gypsy Ballads (Hardcover)
Enitharmon Press, 9781907587085, 218pp.
Publication Date: September 1, 2011
* Individual store prices may vary.
Description
Federico García Lorca wrote the Gypsy Ballads between 1924 and 1927. When the book was published it caused a sensation in the literary world. Drawing on the traditional Spanish ballad form, Lorca described his Romancero Gitano as 'the poem of Andalucía...A book that hardly expresses visible Andalusia at all, but where hidden Andalucía trembles'. Seeking to relate the nature of his proud and troubled region of Spain, he drew on a traditional gypsy form; yet the homely, unpretentious style of these poems barely disguises the undercurrents of conflicted identity never far from Lorca's work. This bilingual edition, translated by Jane Duran and Glora García Lorca, is illuminated by photos and illustrations of and by Lorca, his own reflections on the poems and introductory notes by leading Lorca scholars: insights into the Romancero and the history of the Spanish ballad form by Andrés Soria Olmedo; notes on the dedications by Manuel Fernández-Montesinos; Lorca's 1935 lecture; and an introduction by Professor Christopher Maurer to the problems and challenges faced by translators of Lorca. True to the spirit of Lorca's remarkable artistry, the book has been designed by John Morgan, one the UK's most imaginative typographic designers, with a gradated green cloth cover embossed on the front and back with Lorca's own playful line drawings.
About the Author
Federico Garcia Lorca (1898-1936) is one of the most popular of modern European poets and playwrights. His poems and plays about creation, desire and death have been translated into dozens of languages and transformed into song, ballet, opera and painting. Fascinated by the folk music of his native Spain, Lorca wrote two books inspired by gypsy rhythms: Poem of the Deep Song (on the world of flamenco and cante jondo) and the best-selling Gypsy Ballads. In Poet in New York (written 1929-1930) he turns the American city into an image of universal loneliness, and in tragedies like Yerma, Blood Wedding, and The House of Bernarda Alba he takes the measure of human longing and of the social repression that would contribute to his early death (he was shot by right-wing forces at the beginning of the Spanish Civil War). With this collection of ballads, carefully translated by Jane Duran and Gloria Garcia Lorca, the poet transforms into metaphor and myth the fantasy and reality of a marginalized people."
Praise For Gypsy Ballads…
"Their imagery is often vividly synaesthetic, inventive and unexpected . . . the poems celebrate and lament the concrete and the mysterious, in language that manages both to be startlingly fresh and obviously in debt to a rich tradition, that of the traditional Spanish ballad and its offshoots." —Gyln Pursglove, Acumen
"Their imagery is often vividly synaesthetic, inventive and unexpected, yet grounded in common experience; the poems celebrate and lament the concrete and the mysterious, in language that manages both to be startlingly fresh and obviously in debt to a rich tradition, that of the traditional Spanish ballad and its offshoots." —Gyln Pursglove, acumen-poetry.co.uk
or
Not Currently Available for Direct Purchase