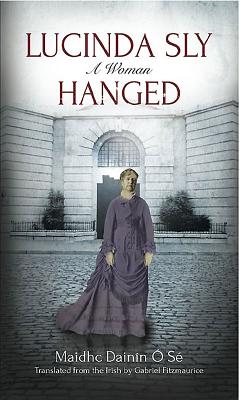 Lucinda Sly: A Woman Hanged (Paperback)
A Woman Hanged
Liberties Press, 9781907593581, 158pp.
Publication Date: May 8, 2013
Description
Lucinda Sly: A Woman Hanged by renowned Irish language author, Maidhc Dainin O Se is based on events that took place in Carlow in 1834 and 1835. The novel tells the story of Lucinda Singleton, a widow who married a well-to-do farmer named Walter Sly. Suffering at the hands of her abusive husband a drunkard and a brute she conspires with her lover, John Dempsey, to murder him. Capturing the sentiment in Carlow at that time, the lovers were hanged side by side in public outside Carlow Gaol on 30 March, 1835. Lucinda Sly: A Woman Hanged was an award winner at Oireachtas na Gaeilge, 2008.
Advertisement