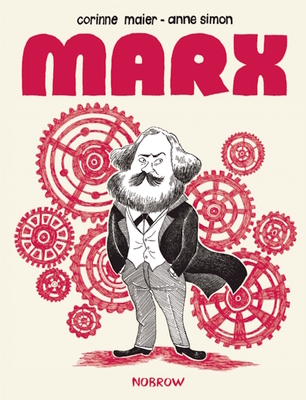 Marx (Hardcover)
Nobrow, 9781907704833, 40pp.
Publication Date: October 14, 2014
* Individual store prices may vary.
About the Author
Anne Simon was born in 1980 in France. She studies in the Beaux-Arts in Angouleme, and then in the Ecole Nationale Superieure des Arts Decoratifs in Paris, one of the most prestigious art schools in France. In 2004, she received the "New Talent" prize at the Angouleme festival, and she released her first comic book "Persephone in the Underworld" in 2006. Corinne Maier was born in 1963 in Geneva. As a writer, economist, historian and psychoanalyst, she has produced around 15 non-fiction books on subjects like psychoanalysis, society, history and humor. Though at first her interests seem diffuse, she finds the common links between them. Her books are bestsellers in her native France and some (such as Hello Laziness) have been translated into several languages. Her recent work has centered on work, family and the nation. Hailed as a counter-culture heroine by the New York Times, she proudly acknowledges not being a member of any club, scientific society or political party and not being on anyone's payroll.
or
Not Currently Available for Direct Purchase