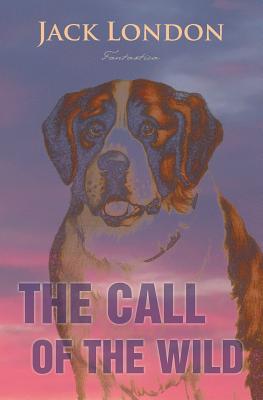 The Call of the Wild (World Classics (Abe Books)) (Paperback)
Sovereign, 9781907832765, 90pp.
Publication Date: May 20, 2012
Other Editions of This Title:
Digital Audiobook (5/24/2010)
Paperback (3/8/2018)
Paperback (8/27/2018)
Paperback (11/7/2016)
Paperback (10/9/2015)
Paperback (8/12/2016)
Paperback (12/11/2014)
Paperback (12/20/2011)
Paperback (4/14/2019)
Paperback (4/28/2016)
Paperback (4/29/2015)
Paperback (7/12/2019)
Paperback (10/1/2018)
Paperback (1/3/2019)
Paperback (10/17/2014)
Paperback (2/11/2019)
Paperback (8/7/2018)
Paperback (4/5/2015)
Paperback (9/6/2018)
Paperback (1/22/2014)
* Individual store prices may vary.
Description
Buck, a powerful St Bernard dog is stolen from his comfortable Californian life in Santa Clara Vally and sold to a pair of French Canadians, who think Buck is one in a thousand. They take him to Alaska and train him as a sled dog where he quickly learns how to survive the cold winter nights and the pack society by observing his teammates. The Call of the Wild is Jack London's most popular novel. We follow Buck's journey through the harsh landscapes as a sledge dog, passing from one master to another, and get introduced to deeper themes such as survival of the fittest, civilization versus nature, and fate versus free will.
About the Author
Jack London, one of the most successful American writers, known for his powerful stories drawn mainly from his own experiences. He spent his childhood in poverty and ventured to sea on a sealing ship at the age of seventeen. His experience in the Klondike during the gold rush period inspired London to write The Call of the Wild and White Fang. Both are now considered among his best work. He was a pioneer in the world of commercial fiction and was one of the first fiction writers to obtain worldwide celebrity and a large fortune from his fiction alone.