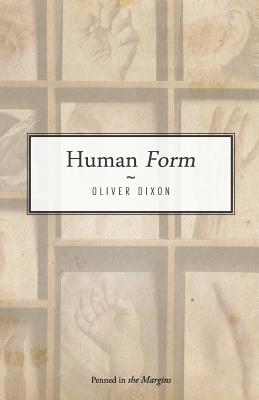 Human Form. Oliver Dixon
Paperback

* Individual store prices may vary.
Description
Both human and humane, Oliver Dixon's debut collection of poetry maps a city and its inhabitants - from starlings and plane trees to a Stockhausen-listening street cleaner. But Human Form is as much a reflection on an interior world on the cusp of change. This book is a search for form, modes of utterance, combining elegantly crafted lyrics with dense blocks of prose poetry and fractured texts. Dixon is a poet open to invention and re-invention: reflective yet lively, philosophical yet grounded, a brilliant observer of people, place and moments of uncertainty coalescing into meaning. - Reviews 'Archive of the fleeting, Human Form is a work of suspended animation whose captures rarely linger enough to seem artificially preserved.' Lytton Smith, LA Review of Books ' Dixon] crouches to child's eye level and makes sense from what the child can see ... he is] a poet of family life, drawing philosophical truths from the quotidian' Judi Sutherland, Dr Fulminare 'I very much admired this book - the gently disabused humanity, the beautifully modulated diction, the understanding of form, the urbanity and humanity and freshness of the finely shaped objects he makes out of his experience.' Jonathan Galassi, Farrar Strauss & Giroux.
Penned in the Margins, 9781908058126, 82pp.
Publication Date: March 1, 2013