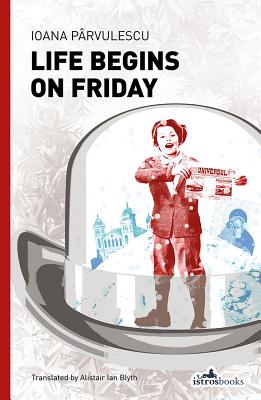 Life Begins On Friday (Paperback)
Istros Books, 9781908236296, 280pp.
Publication Date: September 1, 2016
* Individual store prices may vary.
Description
A young man is found lying unconscious on the outskirts of Bucharest. No one knows who he is, and everyone has a different theory about how he got there. The stories of the various characters unfold, each closely interwoven with the next, and outlining the features of what ultimately turns out to be the most important and most powerful character of all: the city of Bucharest itself. The novel covers the last 13 days of 1897 and culminates in a beautiful tableau of the future as imagined by the different characters. We might, in fact, say that it is we who inhabit their future. And so, too, does Dan Creţu, alias Dan Kretzu, the present-day journalist hurled back in time by some mysterious process for just long enough to allow us a wonderful glimpse into a remote, almost forgotten world. Parvulescus' book is a magical tale full of enchanting characters who can carry the reader to another time.
About the Author
Ioana Parvulescu is a former editor at Romania literara, a literary magazine where she published a weekly column for 18 years. She launched and coordinated the Night Table Books collection at Humanitas, a major Bucharest publishing house, which ran for 10 years. She has published more than 10 books, and also translated from French and German. Her books include Return to the Inter-war Bucharest, In the Thick of the Nineteenth Century, and Life Begins on Friday. She is currently a Professor at the Bucharest Faculty of Letters where she teaches modern Romanian literature.
Praise For Life Begins On Friday…
"Life Begins On Friday is a unique and charming journey into the amazing world of times gone by–a wrold more than 100 years distant, but very similar to our own in its core features." —EU Prize for Literature committee (winner)