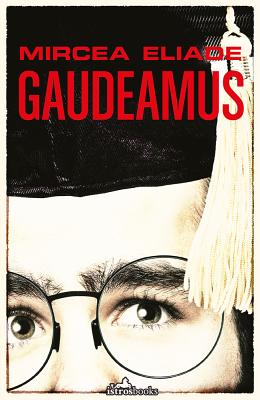 Gaudeamus (Paperback)
Istros Books, 9781908236340, 180pp.
Publication Date: November 1, 2018
* Individual store prices may vary.
Description
In this exuberant and touching portrait of youth, Eliade recounts the fictional version of his university years in late 1920's Bucharest. Marked by a burgeoning desire to "suck out all the marrow of life," the protagonist throws himself into his studies; engaging his professors and peers in philosophical discourse, becoming one of the founding members of the Student's Union, and opening-up the attic refuge of his isolated teenage years as a hotspot for political debate and romantic exploration. Readers will recognize in these pages the joy of a life about to blossom, of the search for knowledge and the desire for true love. This follow-up to Diary of a Short-Sighted Adolescent reveals a keen observer of human behavior, a seeker of truth and spiritual fulfillment whose path would eventually lead him to become the ultimate historian of 20th-century religions.
About the Author
Mircea Eliade was born in 1907 in Bucharest. In 1957 he took up the chair of history of religion at the University of Chicago, a post that he held until his death in 1986. His work includes studies of religion that remain influential, such as The Sacred and the Profane, and numerous works of literature, including The Forbidden Forest, Bengal Nights and Youth without Youth. Christopher Bartholomew is the translator of Diary of a Short-Sighted Adolescent. He lives in the San Francisco Bay area.
Praise For Gaudeamus…
"Eliade may be describing the life of a student in a Romanian lycée of almost a century ago, but anyone who has ever been at school, full of ideals but also too shy to speak to the opposite sex, or incapable of revising for an exam until the very last minute, will relate to this. As will anyone who has ever committed their private thoughts to paper, as the true record of their soul and a rebuke to posterity." —Guardian on Diary of a Short-Sighted Adolescent
"Much of the fun of Gaudeamus is in just how adolescently seriously he takes himself, and his ambitions – with just enough self-awareness of the absurd silliness of it all."—The Complete Review
 
 
"The young Eliade both makes himself and writes himself with a fury."—Los Angeles Review of Books