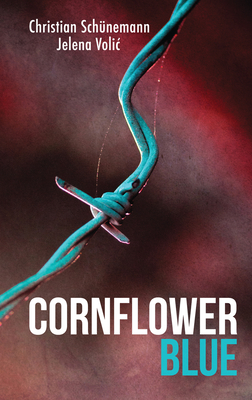 Cornflower Blue (Paperback)
A Case for Milena Lukin
Haus Publishing, 9781908323965, 297pp.
Publication Date: February 15, 2016
* Individual store prices may vary.
Description
Based on true events, Cornflower Blue is a tense thriller that explores the troubled legacy of the Bosnian War.

On the night of the eleventh of July, two elite Serbian soldiers are on sentry duty at the Topcider military camp. The next morning, they are found dead. A military court declares them victims of a ritual suicide, and the investigation is closed. But inconsistencies in the official tribunal draw criminologist Milena Lukin to the case. What did the two guardsmen see on that fateful night, a date marking the anniversary of the Srebrenica genocide? Up against a military complex with a history to hide, Milena soon finds herself in grave danger. Meticulously researched and rich in historical detail, Cornflower Blue is a gripping tale that bravely addresses one of the darkest hours in Europe's recent history.

"An exciting thriller, a story about the worst depths of human nature—but also a clever, nostalgic, loving homage to Belgrade and its inhabitants."—Der Tagesspiegel, on the German edition
About the Author
Christian Schünemann is a journalist who lives in Berlin.
Baida Dar is a translator whose work includes Tretjak.
Praise For Cornflower Blue: A Case for Milena Lukin…
"Milena's struggle to find answers and justice amid the chaos of an embattled Serbia is both grim and heartening."
 
— Publishers Weekly
"This mesmerizing novel provides an incisive look at how the Bosnian War marked its survivors. . . . Milena is sympathetic, resolute, occasionally awkward, and ultimately loving—a winsome combination."
— Foreword Reviews
"A classic page-turning thriller."

— Tribune (UK)
"The authors unflinchingly examine a country's guilt, and the subsequent attempts to forget, or even deny, the acts that led to the guilt. . . . Milena makes a beguiling detective, and the details of her everyday life afford as much pleasure as her investigation. And the fact that the story offers no easy closure only adds to its power."

— Spectator
"This book  gives valuable insight into the Bosnian war and its aftermath. It is well written, and it demonstrates that the conventions of crime fiction, intelligently followed, produce highly readable and  similar kinds of stories across a range of languages and cultures."
— Sydney Morning Herald
"Milena Lukin is a wonderful, enigmatic woman who remains shrouded in mystery."
— Die Welt, on the German edition
or
Not Currently Available for Direct Purchase