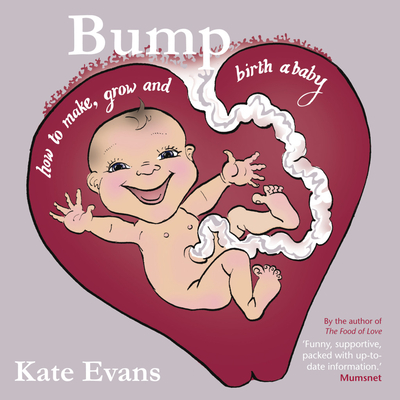 Bump
How to Make, Grow and Birth a Baby
Paperback

* Individual store prices may vary.
Description
Celebrated author, acclaimed cartoonist and mother, turns her attention to the joys and pains of growing a baby. Evans deftly handles the physical and emotional changes that come with being pregnant, looking at the practicalities of every stage as well as the challenges that may arise. Her no-nonsense, quirky and accessible text is illustrated throughout with detailed artwork to guide the reader through the intricacies of human reproduction, whilst her customary laugh-out-loud cartoons demystify the complexities of pregnancy and birth.
Myriad Editions, 9781908434357, 320pp.
Publication Date: March 31, 2009
About the Author
Cartoonist and activist Kate Evans has been marrying words and images for political effect for years. Her award-winning comic reportage crosses a huge range of topics, including her best-selling guide to breastfeeding, The Food of Love, its companion, BUMP: How to Make, Grow and Birth a Baby, and her graphic guide to climate change Funny Weather, all published by Myriad. Her latest book, Don't Call Me Princess!, was published by New Internationalist. Her previous books include Copse, a cartoon history of the roads protest movement and Red Rosa, a graphic biography of Rosa Luxemburg. Her cartoons and comic strips have appeared in The Guardian and Independent, and many other publications. Her most comic Threads, a graphic report on her visit to the Calais refugee camp, has been made widely available.