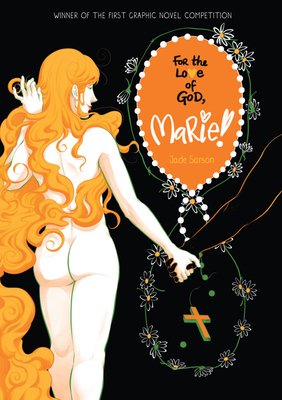 For the Love of God Marie! (Paperback)
Myriad Editions, 9781908434777, 240pp.
Publication Date: May 8, 2018
* Individual store prices may vary.
Description
Marie is a girl with the gift of understanding, who is often misunderstood. At home and in her Catholic sixth form, she confounds family, friends and teachers with her innocent attempts to make everybody feel loved. As we follow Marie from the 1960s to the 1990s, we find out what it means to be a spirited young woman from a religious household who believes that maybe, just maybe, God doesn't care what you do with your body as long as it makes you happy. Because really, what harm can come from loving people? With exuberant art and trademark lightness of touch, Sarson shows us how attitudes to love, sexuality and religion have changed over the last fifty years. A beautiful Japanese-influenced graphic novel, this is the debut by the winner of the Myriad First Graphic Novel Competition 2014.
About the Author
Jade Sarson is a comic artist and illustrator, and winner of the Myriad First Graphic Novel Competition 2014. She was nominated for Best Emerging Talent in the 2013 British Comic Awards. Her work is a fusion of British and Japanese influences, and combines digital and traditional techniques; it has been featured in Neo Magazine, Electric Bloom Webzine, and in anthologies such as Leek and Sushi and Parallel Lives. Her current projects include the popular tea-inspired webcomic Cafe Suada.