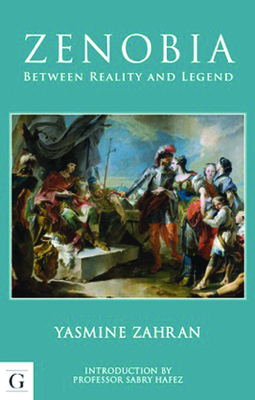 Zenobia (Hardcover)
Between Reality and Legend
Gilgamesh Publishing, 9781908531278, 188pp.
Publication Date: August 1, 2013
Other Editions of This Title:
Hardcover (10/25/2010)
* Individual store prices may vary.
Description
Yasmine Zahran first encountered Zenobia, the third-century Arab Syrian Palyrene queen who led the revolt against the Romans, in 1973 when she was working as a young archaeologist in the Levant. So began a lifetime's preoccupation with the woman who ruled over the  Egypt she conquered and quashed all Roman rule in her wake.
Although she was eventually defeated by the Emperor Aurelian in AD 274, Zenobia's life is a story of remarkable drama and achievement. It ended in a tragic suicide—a fact that debunks the fallacy that she was paraded through Rome in golden chains for a triumphant Aurelian. In this book Yasmine Zarhan explores the blurred line between the woman and the myth, and brings her world and time vividly and thrillingly to life through first-person narrative.
Zenobia is a history told with the verve of a novel, and the informed hand of a writer and scholar at her peak.
This edition is introduced by Professor Sabry Hafez, Professor of Comparative Literature at Qatar University.
About the Author
Yasmine Zahran was born in Ramallah and educated at Columbia University and the University of London. She received a doctorate in archaeology at the Sorbonne, Paris. She is the author of many books focusing on pre-Islamic peoples in Arabia and the Near East.
or
Not Currently Available for Direct Purchase