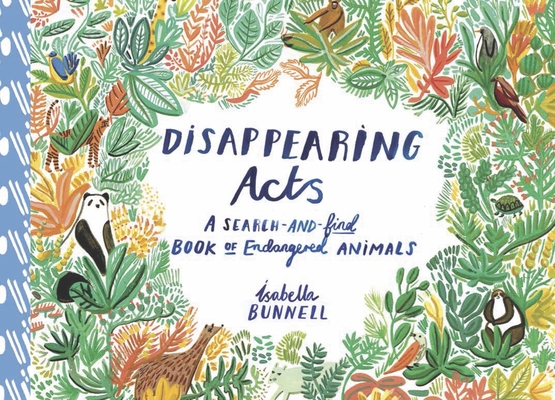 Disappearing Acts (Hardcover)
A Search-And-Find Book of Endangered Animals
Cicada Books, 9781908714305, 32pp.
Publication Date: July 5, 2016
* Individual store prices may vary.
Description
Disappearing Acts is a beautifully illustrated search-and-find book. Each page features a densely detailed landscape: rainforest, savannah, coral reef, and more. Within these landscapes are hiding threatened species such as the Adelie penguin, elephant, panda, and snow leopard, and children are invited to search the picture to find each one. Alongside each illustration run descriptions of the animals, their numbers, their habitats, and why they are endangered. At the back of the book an index of animals provides further context. Isabella Bunnell's warm, intricate watercolors provide a delightful way to learn about our planet's rich diversity and fragile ecosystems.
About the Author
Isabella Bunnell: Isabella is an emerging illustration talent living and working in London. Her work has featured on textiles, clothing ranges by Boden, and in publications including Creative Review and Graphik Magazine.