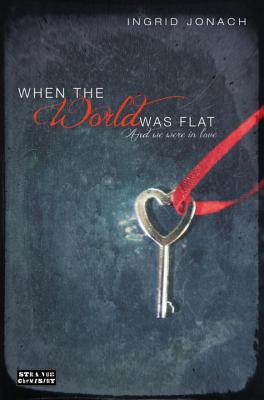 When the World Was Flat (and We Were in Love)
Hardcover

* Individual store prices may vary.
Other Editions of This Title:
MP3 CD (9/13/2016)
Description
"Looking back, I wonder if I had an inkling that my life was about to go from ordinary to extraordinary."
" "
When sixteen-year-old Lillie Hart meets the gorgeous and mysterious Tom Windsor-Smith for the first time, it's like fireworks -- for her, anyway. Tom looks as if he would be more interested in watching paint dry; as if he is bored by her and by her small Nebraskan town in general.
But as Lillie begins to break down the walls of his seemingly impenetrable exterior, she starts to suspect that he holds the answers to her reoccurring nightmares and to the impossible memories which keep bubbling to the surface of her mind -- memories of the two of them, together and in love.
When she at last learns the truth about their connection, Lillie discovers that Tom has been hiding an earth-shattering secret; a secret that is bigger -- and much more terrifying and beautiful -- than the both of them. She also discovers that once you finally understand that the world is round, there is no way to make it flat again.
An epic and deeply original sci-fi romance, taking inspiration from Albert Einstein's theories and the world-bending wonder of true love itself.
Strange Chemistry, 9781908844583, 270pp.
Publication Date: September 3, 2013
About the Author
Ingrid Jonach was raised in Australia by two artists and spent much of her childhood hiding under tables at art exhibitions, where she would nibble the complimentary cheese over a well-worn copy of The Magic Faraway Tree by Enid Blyton.

Her love of reading led to a love of writing. By the time she graduated from high school, Ingrid had decided she wanted to spend her days sitting around in her pyjamas, writing stories.

She graduated from university a few years later with a Bachelor of Arts in Professional Writing with Honours. She then worked at the local newspaper, where she was able to live out her dream of writing stories for a living, but they never let her wear her pyjamas to work.

Ingrid currently lives in Canberra, Australia, but you can find her on her website (www.ingridjonach.com) or on Twitter (@IngridJonach). The author lives in New York, NY.
or
Not Currently Available for Direct Purchase