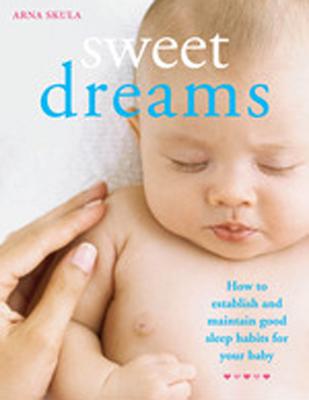 Sweet Dreams: How to Establish and Maintain Good Sleep Habits for Your Baby (Paperback)
How to Establish and Maintain Good Sleep Habits for Your Baby
Carroll & Brown, 9781909066021, 143pp.
Publication Date: October 23, 2012
* Individual store prices may vary.
or
Not Currently Available for Direct Purchase
Description
Sleep is not an isolated part of a baby's life, but is intertwined with nutrition, development, and personality. In
Sweet Dreams
, pediatric nurse and sleep specialist Arna Skula brings us into a baby's world and explores it through the lens of sleep. She discusses ways to improve sleep habits, how to solve sleep problems, and the role of parents in establishing and maintaining good sleep habits for their babies and small children. The first section of the book deals generally with babies' sleep and sleeping habits, parents' roles in managing sleep, and common sleep problems. The second section provides practical guidelines about what to expect at different ages as regards sleep and how to manage your baby's sleep at different ages. It also addresses the main issues for parents and babies at each stage of development.
Helps parents understand the role of sleep in their baby's routine at every stage.
Offers an overview of realistic expectations from newborn to age two.
Helps parents assess and create beneficial sleeping patterns through specially created charts.
Answers a wide range of questions from real parents based on the author's experiences working with babies and their parents.
Guides parents in special circumstances, such as those with twins or premature babies.
Supports parents whose babies suffer from colic, ear infections, and other problems that can disrupt good sleep patterns.
Advertisement