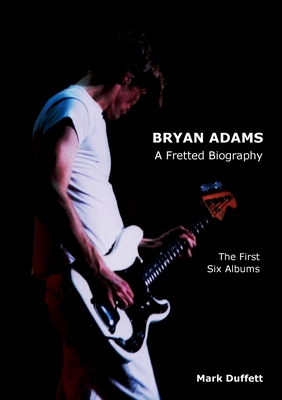 Bryan Adams
A Fretted Biography - The First Six Albums
Paperback

* Individual store prices may vary.
Description
Bryan Adams is a one man rock'n'roll success story: he went from washing dishes for $2.50 per hour to becoming a multi-millionaire by making music that people liked. Adams' 'Reckless' album sold over 10 million units globally whilst his ballad 'Everything I Do (I Do It For You)' cleared an impressive 7 million copies. He remains one of the world's most popular rockers and a Canadian national hero.
This detailed but accessible biography is a lightly updated edition of the version which appeared in 1994. Mark Duffett explores Adams' meteoric recording career, 'ordinary guy' persona, and unfolding political commitment. The supporting activities of his manager and record company are included to complete the picture. As a well-informed story of maximum rock'n'roll it constitutes essential reading material for true fans. More details can be found on the Bennion Kearny website.
Bennion Kearny Limited, 9781909125056, 142pp.
Publication Date: June 4, 2012