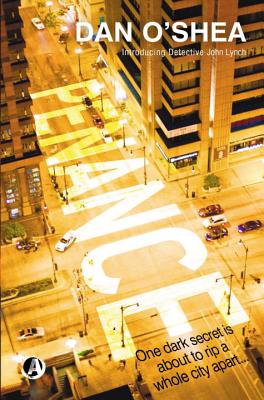 Penance (Paperback)
Exhibit A, 9781909223134, 361pp.
Publication Date: April 30, 2013
Other Editions of This Title:
MP3 CD (9/13/2016)
* Individual store prices may vary.
Description
Born and raised in Chicago, Detective John Lynch might just be about to die there too.

Because one dark secret might be about to tear a whole city apart.

A pious old woman steps out of the Sacred Heart confessional and is shot dead by a sniper with what at first appears to be a miraculous and impossible shot.
Colonel Tech Weaver dispatches a team from Langley to put the shooter and anyone else who gets in the way in a body bag before a half-century of national secrets are revealed.
Detective John Lynch, the son of a murdered Chicago cop, finds himself cast into an underworld of political corruption and guilty secrets, as he tries to uncover the truth about what's really going on before another innocent citizen gets killed.
About the Author
Dan O Shea is a Chicago-area writer. His first two thrillers, PenanceandMammon, will be published by Exhibit A. Drawing on Chicago s settings and history, the novels explore the city s history of corruption, but with a national, even international flavour. Dan is also the author ofOld School, a collection of short fiction published bySnubnose Press. Dan would be a handsome gent if he could just stop breaking his nose."
Praise For Penance…
"Penance is a rare novel, at once staggering in scope and achingly human. A brutal, white-knuckled tale of betrayal and redemption in which the sins of the fathers are laid upon their children tenfold, O'Shea's astonishing debut delivers pulse-pounding thrills and the beating heart to match. Fans of Le Carre and Lehane had best take note."
– Chris F. Holm, Stoker-nominated author of Dead Harvest and The Wrong Goodbye.

"A non-stop adrenaline rush, beginning, middle and end; half Stephen Hunter, half American Tabloid, Daniel O'Shea's Penance is a bonafide blockbuster."
– Owen Laukkanen, author of The Professionals.

"Penance has one foot in Bourne and the other in The Untouchables, but tells a very human story of loss and atonement. A great thriller that ranges from the streets of 1970′s Chicago to the highest levels of modern power, with tight dialogue and righteuous violence. One for fans of crime, espionage and mayhem."
– Jay Stringer, author of Old Gold.

"Penance makes the bulk of cliche-riddled crime fiction sound flat-footed by comparison."
- Peter Farris, author of Last Call for the Living

 "A heart-pounding ride that leaves you breathless, yet allows for unforgettable moments of grace. A must-read."
-Hilary Davison, Award-winning author of The Damage Done

"With John Lynch and Penance, Dan O'Shea has produced a worthy competitor [to Michael Connelly]"
-BigSandwich6  

"Gritty, intense and exciting."
-Cayocosta72

"Expect PENANCE to shake things up and conquer conspiracy enthusiasts as well as hardboiled literature fans. It's a tremendous novel. The kind you experience, rather than read."
-Dead End Follies
 
"Penance is a heartbreaking account of love and loss, and the havoc that grief can wreak on an unstable mind."
-Katrina Niidas Holm, CriminalElement

"Pour out yourself a strong glass of Penance, add a couple more fingers worth, and shoot it straight. You might get a fierce burn in the back of your throat and by the time you've finally run out, you will be thanking O'Shea for crafting such a rare piece of fine art."
-Liam, The Troubled Scribe
or
Not Currently Available for Direct Purchase