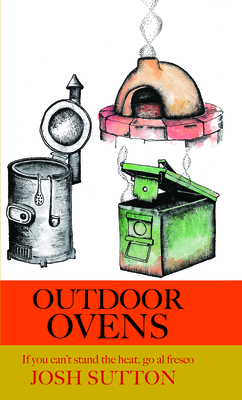 Outdoor Ovens
If You Can't Stand the Heat, Go Al Fresco
Paperback

* Individual store prices may vary.
Description
This book sets out to investigate and celebrate a whole range of ovens, used and built the world over. By focusing on outdoor ovens, meaning those constructed or used outside of the home, as opposed to the average temperamental contraption found in most modern kitchens, we can learn about the people and communities that built and operated them. We know that people naturally gravitate towards a fire, and with a few recipes as well as instructions on how to build ovens, readers will warm to this book. If you can't stand the heat, go al fresco
Prospect Books (UK), 9781909248502, 224pp.
Publication Date: August 29, 2017
About the Author
Josh Sutton is a writer and illustrator with a focus on food and travel. He has a degree in Arabic with Middle Eastern & Islamic Studies, and a Masters in Housing Studies. He writes and illustrates a regular column in Camping Magazine and his features have appeared in The Guardian, The Yorkshire Post, Petits Propos Culinaires and a number of other publications including; Country Walking. He is the author of Guyrope Gourmet published by Punk Publishing in 2013, and Food Worth Fighting For, published in 2016 by Prospect Books.