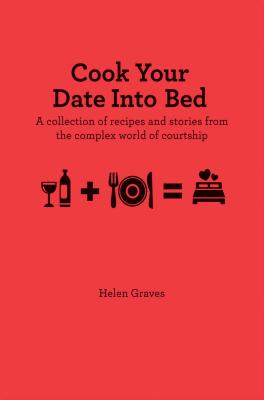 Cook Your Date Into Bed: A Collection of Recipes and Stories from the Complex World of Courtship (Hardcover)
A Collection of Recipes and Stories from the Complex World of Courtship
Dog N Bone, 9781909313149, 128pp.
Publication Date: February 13, 2014
* Individual store prices may vary.
or
Not Currently Available for Direct Purchase
Description
Shakespeare claimed music was the food of love, which is a pretty ridiculous statement as food is clearly the food of love. You can't say food is the music of love, it doesn't make sense, so why should it work the other way round? In this case, the bard is definitely talking out of his unquestionably eloquent backside. Anyway, as food is the food of love, it's the perfect accompaniment to days and nights spent wooing members of the opposite sex (or same sex, we're not here to judge). If you spend even a short amount of time with the object of your desire, there'a good chance food will be involved. Whatever the reason for the two of you eating together, there's no doubt a story that goes with it or a recipe to share, and that's what Cook Your Date Into Bed does. It looks at the relationship between hooking up and eating out, gives tasty recipes for dinners, snacks, breakfasts, and cocktails you can make yourself, and also laughs at the ridiculousness of the whole process. After all, most situations can be dealt with via the introduction of food, or booze, and dating is no different. So let us begin.
About the Author
Helen Graves runs the immensely popular Food Stories blog, where her unpretentious, no BS approach to cooking and food writing has won her a legion of fans. She is also the author of 101 Sandwiches, published by Dog 'n' Bone Books. Visit Helen's website at helengraves.co.uk. The author is based in London, UK.
Advertisement