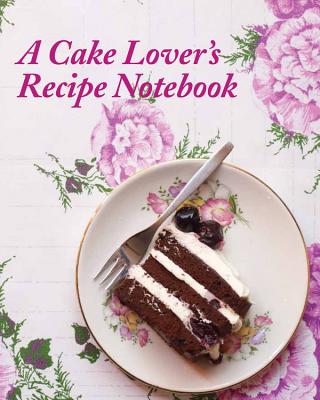 A Cake Lover's Recipe Notebook (Hardcover)
Jacqui Small, 9781909342361, 160pp.
Publication Date: January 15, 2014
* Individual store prices may vary.
Description
The current passion for baking shows no signs of waning and this gorgeous-looking notebook is the ideal place to keep all your favourite recipes, whether passed down through generations or from friend to friend, or copied down from a magazine. In addition, an experienced baker may taste a new concoction in a patisserie or café and be inspired to try to re-create the combination of flavors at home. This is the place to record the results. The practical wire-bound notebook is separated into eight sections, with convenient tabs for easy navigation. It begins with a really useful section on basic ingredients and essential equipment and techniques, which describes in simple terms the difference between soft brown and Demerara sugar, beating and folding in, baking sheets and sandwich tins. Die-hard bakers will use this as a handy checklist, while those who are better versed in eating cake than baking it will find the straightforward advice invaluable. There is also handy space for you to make your own notes and shopping lists. Each of the following sections – Cake-Tin Cakes, Everyday Cakes, Little Cakes, Posh Cakes, Fancies & Frivolities and Celebration Cakes – offers two mouth-watering recipes to get you started. Then follows a series of prettily patterned blank pages for you to write out your own recipes, notes, ideas and experiments.
About the Author
Jane Brocket is the successful author of The Gentle Art of Domesticity and Cherry Cake and Ginger Beer. Both books include recipes for favourite family treats and old-fashioned cakes. She has written about baking with children for The Guardian and her baking skills have been featured on Claudia Winkleman's Radio 2 Friday Culture Show. Jane's blog Yarnstorm was started in 2007 and covers quilting, baking, colour, culture and inspiration. Yarnstorm is regarded as the leading domestic/craft blog in the UK, but also has a very wide international readership in the US, Europe, Australia and New Zealand.
Praise For A Cake Lover's Recipe Notebook…
"A fun new spin on the expected cake book, this is part guide book, part recipe book, and notebook. It's separated into tabbed sections ("posh cakes", "little cakes", etc) and is wire bound with sections for notes, and this also makes the pages lie flat, which I love. Plus, the photos are beautifully styled, so it's fun to look at even while you're not baking." â?? Cakespy
"the photos and recipes are reminiscent of an early time, when computers didn't exist and recipes were written in scriptâ?¿It is a practical, hard-covered wire-bound notebook, conveniently separated into sections by tabsâ?¿a pretty notebook to keep track of specialty cakes that I've made and best of all, each chapter begins with a few recipes to try with beautiful photographs to go with them!
It might be the perfect bridal shower gift with pages filled with guests favorite cake recipes - a gift for the bride or the groom!" - Just a Smidgen
"it's full of gorgeous photos and recipes" â?? My Sweet Savannah
"This is a nice way to keep â?¿ favorite cake recipes separate and handy. This would also be perfect for experimenting with your own recipes and there is plenty of room to take notes on what works and what does not work. I also like the other features such as the recipes, baking basics, and tabs. This really is a great book for new and experienced bakers." â?? Cake Mom
or
Not Currently Available for Direct Purchase