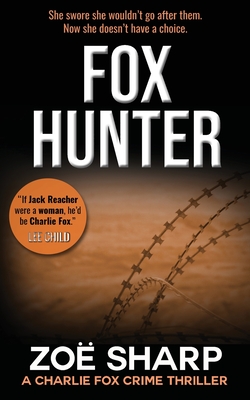 Fox Hunter
Charlie Fox Crime Mystery Thriller Series
Paperback

* Individual store prices may vary.
Description
"If Jack Reacher were a woman, he'd be Charlie Fox." Lee Child
"Find Sean Meyer and stop him. By whatever means necessary."
Former Special Forces soldier-turned-bodyguard Charlotte 'Charlie' Fox will never forget the men who put a brutal end to her military career, but she vowed a long time ago she would not go looking for them.
Now she doesn't have a choice.
Her boss and former lover, Sean Meyer, is missing in Iraq where one of those men was working as a private security contractor. When the man's butchered body is discovered, Charlie fears that Sean may be pursuing a twisted vendetta on her behalf.
Sean's partner in their exclusive New York close-protection agency needs this dealt with-fast and quiet-before everything they've worked for is in ruins. He sends Charlie to the Middle East with very specific instructions.
At one time Charlie thought she knew Sean better than she knew herself, but it seems he's turned into a violent stranger. As the trail grows more bloody, Charlie realises that unless she can get to Sean first, the hunter may soon become the hunted.
If you like Lee Child but have been looking for strong yet believable female protagonists, who will take down the bad guys without hesitation but who are still human enough to care, then bodyguard Charlie Fox is definitely for you. Readers have found books in this series action-packed thrill rides that kept them glued to the end, well-written, gritty, and hard to put down. A gripping page-turner.
Author's Note:
This is Book #12 in the Charlie Fox series. Although I've tried hard to make each of the stories stand alone, inevitably Charlie's history builds up over the course of the novels. If you are new to the series and want to know the full story of Charlie-how she began working with Sean Meyer after their time in the Army-then start at the beginning. If you're more interested in Charlie's career as a close-protection operative, then I'd recommend you begin with Book #4, FIRST DROP, when she and her teenage charge find themselves on the run during her first bodyguard job in Florida.
Zace Ltd, 9781909344624, 362pp.
Publication Date: January 8, 2021