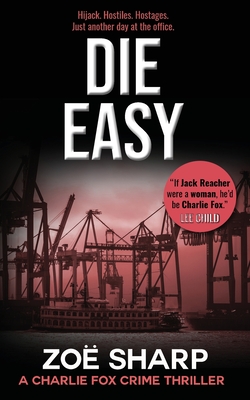 Die Easy
#10: Charlie Fox Crime Mystery Thriller Series
Paperback

* Individual store prices may vary.
Description
"If Jack Reacher were a woman, he'd be Charlie Fox." Lee Child
In the sweating heat of Louisiana, former Special Forces soldier turned bodyguard, Charlie Fox, faces her toughest challenge yet.
Professionally, she's at the top of her game, but her personal life is another story. Her lover, bodyguard Sean Meyer, has woken from a gunshot-induced coma with his memory in tatters. It seems that piecing back together the relationship they shared is proving harder for him than relearning the intricacies of the close protection business.
Working with Sean again was never going to be easy for Charlie, either, but a celebrity fundraising event in aid of still-ravaged areas of New Orleans should have been the ideal opportunity for them both to take things nice and slow.
Until, that is, they find themselves thrust into the middle of a war zone.
When an ambitious robbery explodes into a deadly hostage situation, the motive may be far more complex than simple greed. Somebody has a major score to settle, and Sean is part of the reason. Only trouble is, he doesn't remember why.
And when Charlie finds herself facing a nightmare from her own past, she realises she can't rely on Sean to watch her back. This time, she's got to fight it out on her own.
Charlie may be outnumbered and outgunned, but one thing is for certain in this fast paced page turner-she's never outfoxed.
If you like strong independent female protagonists, who will take down the bad guys without hesitation but who are still human enough to care, then Charlie Fox is definitely for you. Another fantastic read in a series filled with twists and turns. Highly recommended by readers, who can't wait for the next instalment.
Zace Ltd, 9781909344754, 364pp.
Publication Date: June 15, 2020