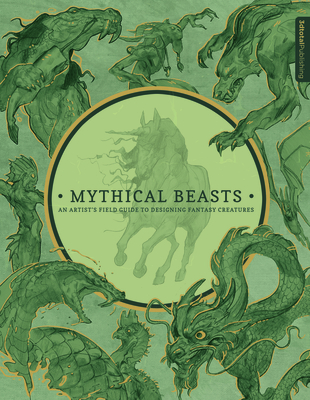 Mythical Beasts
An Artist's Field Guide to Designing Fantasy Creatures
Hardcover

* Individual store prices may vary.
Description
In Mythical Beasts: An Artist's Field Guide to Designing Fantasy Creatures, thirty talented artists show you how to sketch, draw, and render thirty mythical creatures. Learn how to create some of the best-known fantasy creatures including the werewolf, unicorn, and of course the fantasy staple--the dragon. Also included are lesser-known mythical beasts such as the Slavic Leshy, Japanese Jorogumo, and the Congolese Dingonek. Each creature has its own chapter which covers its history, how to render main elements, and variations, and one large final illustration. If you are a fan of mythology and fantasy, then Mythical Beasts is the book for you
3dtotal Publishing, 9781909414488, 320pp.
Publication Date: September 26, 2017