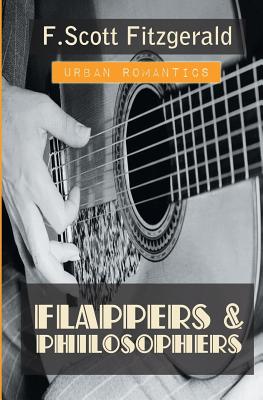 Flappers and Philosophers (Paperback)
Urban Romantics, 9781909676671, 188pp.
Publication Date: January 7, 2017
Other Editions of This Title:
Digital Audiobook (5/10/2011)
Paperback (11/14/2018)
Paperback (9/9/2019)
Paperback (5/11/2018)
Paperback (9/21/2018)
Paperback (9/6/2018)
Paperback (9/9/2014)
Paperback (3/7/2011)
Paperback (4/12/2013)
Paperback (9/1/2014)
Paperback (5/24/2013)
Paperback (4/7/2020)
Paperback (4/7/2020)
* Individual store prices may vary.
Description
The first collection of short stories written by F. Scott Fitzgerald, the master of the jazz age. The collection includes: The Offshore Pirate, The Ice Palace, Head and Shoulders, The Cut-Glass Bowl, Bernice Bobs Her Hair, Benediction, Dalyrimple Goes Wrong, The Four Fists.
About the Author
Francis Scott Fitzgerald, one of the greatest American writers of the 20th century, considered a member of the 'Lost Generation' of the 1920s and a representative of the 'Jazz Age', a term introduced by Fitzgerald himself. In addition to many short stories, he wrote five novels. Some of his most popular work includes: This Side of Paradise, The Beautiful and Damned, The Great Gatsby, Tales From The Jazz Age, Flappers and Philosophers.