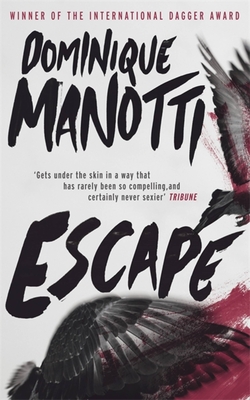 Escape (Paperback)
Arcadia Books, 9781909807556, 176pp.
Publication Date: October 1, 2014
* Individual store prices may vary.
Description
It's 1987. Carlo and Filippo break out of prison in a garbage truck and head their separate ways. Carlo soon dies in a shoot-out while Filippo assumes a new identity, working as a security guard in Paris. He spends his nights writing down stories Carlo told him in prison of a mysterious Red Brigadier. These stories are published, and Filippo finds himself bombarded by suspicion and intense scrutiny. Despite all of his protestations that the book is a work of fiction, the public does not buy it. Unfortunately for Filippo, neither do the police, whose dogged investigations begin to produce the reasons why. Ultimately, Filippo finds his assumed identity carries far greater risks than his real one. "At the center of Manotti's satirical portrait of Italian radicals and Parisian emigres, there is a better darkness: ruthless, shadowy forces that will stop at nothing to achieve their aims."--LA Review of Books, July 3, 2014.
About the Author
Dominique Manotti is a professor of 19th-century economic history in Paris. She is also the author of several novels including Rough Trade, Dead Horsemeat (short-listed for the Duncan Lawrie International Dagger Award), Lorraine Connection (which won the International Dagger Award and was nominated for the ITV3 Crime Thriller Awards), and Affairs of State.
or
Not Currently Available for Direct Purchase