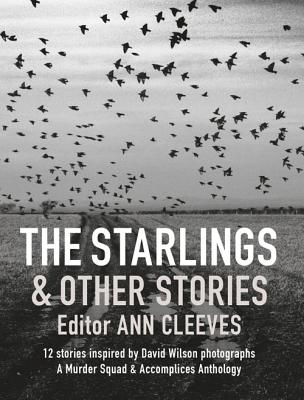 The Starlings & Other Stories (Paperback)
A Murder Squad & Accomplices Anthology
Graffeg, 9781909823747, 224pp.
Publication Date: April 1, 2016
* Individual store prices may vary.
Description
Written by Murder Squad and their six accomplices, these page-turning stories uncover a world of intrigue, suspense, and fear. Each tale is inspired by the atmospheric and evocative Pembrokeshire collection of photographer David Wilson.
About the Author
Murder Squad is a collective of six crime writers from the north of England. Ann Cleeves is a crime fiction author whose books include Raven Black and Silent Voices. Martin Edwards is the author of the Lake District Mysteries. Cath Staincliffe is the author of Dead to Me and creator of TV series Blue Murder. Chris Simms is the author of the DI Spicer series. Kate Ellis has written the the Joe Plantagenet series and the DI Wesley Peterson series. Margaret Murphy is the author of Darkness Falls and Weaving Shadows.
Praise For The Starlings & Other Stories: A Murder Squad & Accomplices Anthology…
"this elegant and professional photo exhibit calls forth shudders of anticipation before the text starts to unfold" -- Kingdom Books Blog, 3/31/2016
"effective anthology"—Publishers Weekly Online